"Industry has a key role to play when society strives towards carbon neutrality. Solid forest management and long-lasting wood-based products are of crucial importance in this work."
The claim sounds ambitious and bold, but Niklas von Weymarn, VP of Research at Metsä Fibre, is able to substantiate it.
"In Finland the growth of trees is clearly higher than the harvest level. In this situation, and as long as the trees are on average kept in a growing state, the Finnish forest acts as significant carbon (carbon dioxide) sink. A forest carbon sink also binds atmospheric fossil carbon into woods," he explains.
A forest carbon sink binds atmospheric fossil carbon into woods.
In other words, a controlled increase of tree harvest, in a region with proper forest management practises in place, will not raise the carbon dioxide content of the atmosphere in the long term.
"To truly mitigate the greenhouse effect, our dependence on fossil raw materials must be minimised. This has been a central objective in planning the concept underlying Metsä Group's bioproduct mill in Äänekoski, Finland."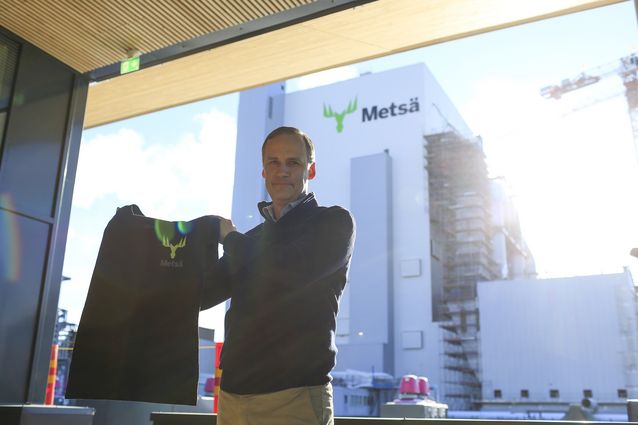 New kind of collaboration
Von Weymarn enjoys a ringside seat in the development of new wood-based innovations.
"Success in the development work and business operations requires not only long-term commitment but also, and above all, in-depth collaboration between companies," he emphasises.
As it is, in the industrial ecosystem emerging around the bioproduct mill, a number of breakthrough concepts will be applied in practice for the first time in a large-scale setup.
"For example, the bioproduct mill produces a significant share of the sulphuric acid it needs by itself using waste gases as the starting point, and from bark it produces product gas that is used as in-house biofuel. On the other hand, EcoEnergy SF Oy's biogas plant uses the bioproduct mill's waste sludge as its' raw material to produce biogas for vehicle fuel, among other things."
Textile fibre from pulp
Metsä Fibre has been actively involved in the development of a new, wood-based textile fibre production process since 2009. If successful in reaching the market, von Weymarn believes that the new textile fibre will challenge traditional cotton fibres and thus, fill the gap that will emerge when the demand for fibres continue to grow, but the production of cotton can no longer be increased.
"Our textile fibre production process has now advanced to pilot plant scale. I hope that within five years, we will have a commercially-operating plant producing the new textile fibre in conjunction with the bioproduct mill at Äänekoski."
Our textile fibre production process has now advanced to pilot plant scale.
Products processed from lignin and bark are also currently being developed at pilot plant scale, and Aqvacomp Oy, a company producing biocomposite, is already building a commercially-operating demonstration plant in Rauma in conjunction with Metsä Fibre's pulp mill.
"New innovations enable more efficient use of the raw materials and steers the valuable raw materials towards more long-lasting products. This, in turn, makes it possible for us to influence the carbon cycle," von Weymarn points out.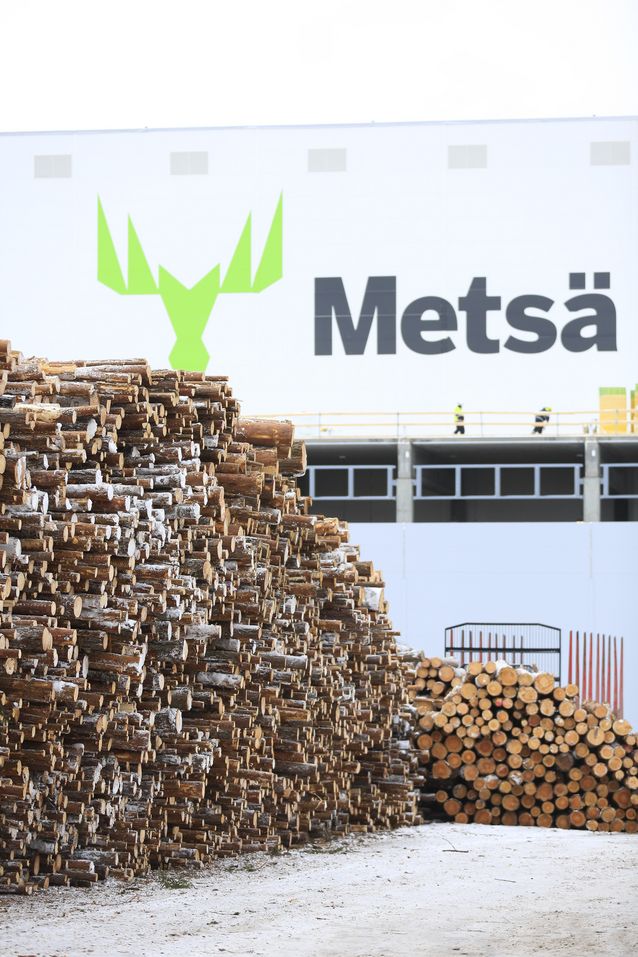 Only renewable energy
The bioproduct mill serves as a flagship towards a carbon-neutral society. Only renewable energy will be used in the mill area. According to von Weymarn, the recovery boiler at the heart of the mill is the most efficient in the world.
Only renewable energy will be used in the mill area.
"The boiler and the turbine generate bioelectricity at a 240% self-sufficiency rate. Additionally, wood handling, pulp storage and part of timber and pulp transports, for example, have been electrified at the new mill. The lime kiln, on the other hand, is fired with the aforementioned product gas produced by gasifying bark."