The bioproduct mill site saw its 10,000th safety induction at 7:50 in the morning of Monday, 23 January. The milestone was achieved by Niko Niemi, employed at the site by Vuokratyöpalvelu Parantainen Oy. Niemi's work on the site includes the chiselling, levelling off and coating of floors.
"The safety induction seemed thorough and was quite handy to complete on the computer. The facilities for work here seem to be pretty good. I've been particularly surprised about the overall tidiness", said Niemi, on his first day on site.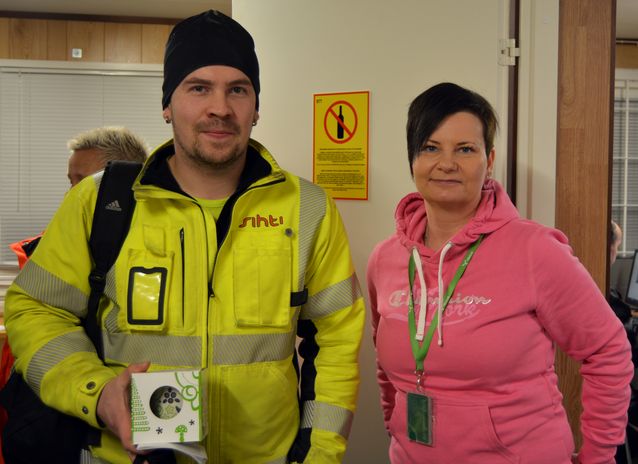 Safety is the number one priority in everything done in the bioproduct mill project, and the first thing that every new employee arriving on site does is to participate in the safety induction at the site office. The 45-minute training familiarises workers with the site's safety practices and other ways of working.
The site office also monitors employees' work permits and A1 certificates, as well as the validity of occupational safety cards. Once everything is in order, employees are provided with photo ID cards, which allow them to pass through the site's gates.
The number of workers on the construction site is currently averaging 2,600 to 2,700 professionals per day. Finns represent 68 per cent of the project workforce. 
Metsä Group's bioproduct mill project is progressing on schedule, and the total project is around 84 per cent complete. Production trials will begin at the mill in spring 2017, and it will be inaugurated in the third quarter of 2017.